Quartz or KompacPlus?
Kitchen Countertop; this is where you end up doing most of your cutting, chopping and cooking work, so it is crucial to choose a material that is tough enough to withstand daily use. There are tons of material options available in the market for your kitchen countertop, but here are two commonly selected materials. So which should you choose and why? Let us explore each material to help you decide.
Quartz
Quartz kitchen countertops are man-made – crafted from a mix of crushed stones, bits of recycled materials like ceramic, glass and silica (depending on brands) as well as polymers that bind them together to give the appearance of natural stone.
Quartz tabletops have been gaining popularity among homeowners and, is a widely used material in interior design because of its
easy to clean

requires little maintenance

scratch- and dent-resistant

non-porous

durability

stain resistant (but not stain proof)

abundant supply and the non-toxic end product

wide variety of colours (mostly natural shades), patterns and textures
Even though it is heat resistance, it is still advisable to use a trivet if you are placing a hot object on your countertop as the heat can cause discolouration. Likewise, while it is scratch- and dent-resistant, don't drag heavy/sharp items across or use a hammer to test it out.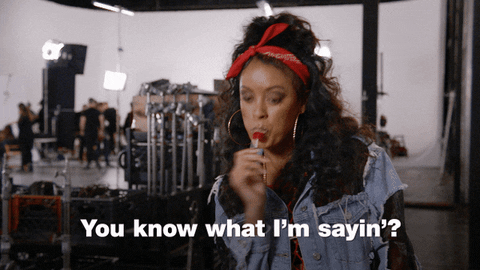 Quartz is on the pricey side, with a price point that is on-par with natural stones like marble and granite. Nevertheless, the actual cost will vary with the brand you have select as well.
KompacPlus
KompacPlus is made from the process of compacting material. In this case, it is the compacting of layers of Kraft paper and hardened by resins. It is then put under high-pressure point and heat, creating a thin 6-millimetre layer. 
It comes in a wide array of designs, the most popular design being the ones that mimic the look of wood.
easy to clean

requires little maintenance

scratch-resistant

non-porous

slim profile

stain resistant

inherently low flammability

waterproof and steam proof

wide variety of colours and patterns 
Sleek and elegant, KompacPlus brings you the balance between sustainability and aesthetics in your home. As Kompacplus materials countertop provides wood grains, texture, design appealing and unique identify.
---
#notsponsored
Still unable to decide?
Contact us and get your free consultation with our designers for your home now!
Ask us anything – whatsapp.bydesignworks.com or
email us at contact@bydesignworks.com
Join our telegram channel for guides, project updates & news – t.me/bydesignworks