2020 Reno Tips for First-time BTO Home Owners
Congratulations on getting your first home! Are you ready for the renovation process? Being prepared is vital before you take the next step in this milestone of you and your partner's life.
In this post, we will share some important tips to help you prepare and handle your home renovation project, especially if you're a first-timer. From when, where and how, we will cover all the necessary topics.
NO RUSH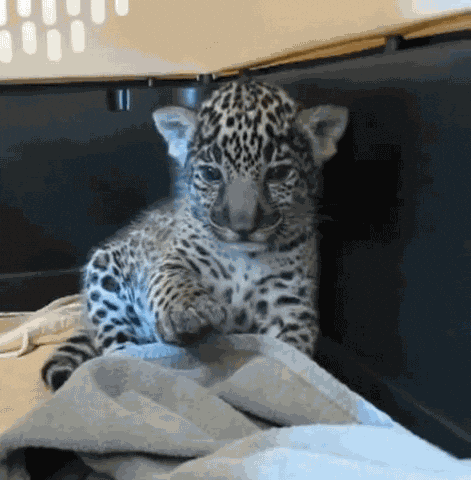 Do not rush yourself during this step, as changes to your mind and ideas are inevitable and things should not be set in stone just yet. Plan out your ideas carefully and take into consideration your timeline, budget and requirements.
Don't confirm immediately with what your interior designer proposed just because the renovation package is appealing as sometimes, not everything you need is included in the package. Not everything in the package is also necessary for your home, as each home is different.
WHEN TO START PLANNING
The best time to start planning on your renovation is right when you obtain the floor plan. From there, you are able to pinpoint the type of renovation you need, the placement of furniture and electrical items.
Avoid waiting until you get your keys because the more time you have, the more mistakes you can avoid, and the more money you can save.
COMPARING QUOTATIONS
If you have the luxury of having ample time before renovation, it means you do not have to settle for the standard renovation packages. Time will also give you the opportunity to look through various Interior Designer's reviews, profiles and projects.
Use this opportunity to also compare the market rates of specific works such as carpentry, electrical, plumbing, masonry, etc.
However, avoid asking for quotations too early, as prices may fluctuate from time to time. A buffer of 6 months and below is ideal. If you ask 1 year ahead, the ID won't be able to give you a confirmed quote.
Gathering quotations from too many firms is also not advisable as it could be quite the headache and you'll be stuck in a bigger dilemma.
RENO LOANS
A renovation loan would usually cover everything within the interior design scope of work. Most of the time, the ID has partnered with various banks to provide these loans with competitive low interest rates. Ask them about the renovation loan process and they will be glad to assist you.
Alternatively, you may also spend some time to ask around and compare the rates from different banks.
It is understandable to be worried about taking up another loan on top of your mortgage loan. However, most banks require repayment up to 5 years, which in return, will not burn a hole in your bank every month for the next 60 months.
TIPS TO SAVE COSTS
Firstly, think about how long you are planning to stay in the unit you just bought. If you're planning to stay put for more than 10 years, it makes more sense to spend a little more for your dream home.
That is when you can start planning on the theme. If you are looking to rent out the place after 5 years, a minimalist theme would be a more cost-efficient style.
Here are some pointers to consider when cutting down costs:
Carpentry – opt for the necessary features such as kitchen cabinets. Do you really need built-in wardrobes for all rooms? You may also choose to have that only in your master bedroom.
Walls – Hacking is labour intensive and also costly. If it isn't really necessary, forgoing that plan is a good idea.
Built-in Appliances – Purchasing built-in appliances only mean one thing; having to build the specific shelving units for it, which adds on to carpentry costing. That said, when your appliance doesn't work anymore years down the road, it could be a hassle to find another one closest in size.
Concealment – Minimize concealment works such as hiding the wiring for your ceiling fans, your telephone/LAN cable in the walls and ceilings. Not only it is quite costly as hacking is required, it would add on extra costs in the future for hacking and plastering again should there be electrical problems. Be creative with hiding some wires with furniture and decor. Alternatively, opt for casement tracks.
EXTRA COSTS THAT ARE NECESSARY
From a non-design standpoint, there are some costs that you need to take note of which you may not know of. Most of the time, these works are necessary and cannot be avoided. Do not fret as almost all ID firms will need this scope of works to be done and they are not out to pull tricks up their sleeves.
Electrical
It will be easier to plan the electrical works needed for your home after the layout has been finalized. This way, you would not need to waste on unnecessary extra electrical points. Using an extension cord would be the more affordable option.
Debris Removal
Another cost to take note of is the haulage costs for debris removal, which can range from $300 to $600. However, if you did not do a lot of hacking works, it shouldn't be too costly.
Chemical Wash
Chemical wash is done at the end of the renovation to remove grimes, paint and cement. If you're thinking on doing it on your own, it is quite labour intensive and we'd suggest that you do not need to have a headache over it. Leave it to the professionals.
THE AFTERMATH
The renovation is complete! All debris has been hauled and your new house is sparkling clean. You're almost ready to move in, but what should you do prior to that?
It's time to QC your home for any defects. Walking around your house one time isn't enough to spot any of these. Scratches, chips, etc. that may or may not be seen after the renovation works. Take your time to inspect with some other people such as your family or friends. If possible, stay in for a day or two, and you may notice some slight inconveniences such as a loose cabinet hinge, power socket that doesn't work and more. Most of the time, these problems are minimal to zero, but it is better to be safe than sorry.
Raise any concerns with your interior designer before you make the final payment. They will be willing to rectify these issues so that they can close the project with a satisfied client.
Looking to build your dream BTO home with these tips? Our designers are ready to provide you with a free consultation 🙂

[]
keyboard_arrow_leftPrevious
Nextkeyboard_arrow_right